Backpack Rentals – The Ultimate Hunting Pack Set Up – Eberlestock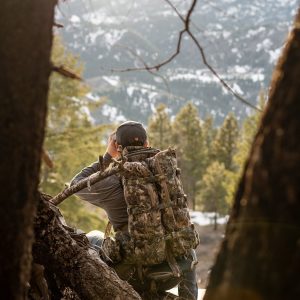 Our Ultimate  Eberlestock Combo Package is the best (in our opinion) hunting pack combination for any backcountry hunt. The Combo Package includes the Eberlestock Mainframe pack, the Transformer Pack, and 2 Batwing Pouches. This combination is everything you need for that backcountry hunt or trip and to help you pack out your game or gear. This is ultra-lightweight and incredibly versatile and comfortable combination will save your back and give you everything you need to haul your gear. Haul your camping gear, clothes and food in the Transformer. Use the Mainframe and the Batwing Pouches as your daypack setup when taking trips from Spike camp. This combination is hard to beat.
Mainframe Pack FEATURES – Intex ll aluminum frame. – Zippered attachment points compatible with our duffels, drybags, and more. – Full MOLLE webbing matrix covers main panel to attach scabbards, pouches, etc. – Three built in horizontal compression straps for securing your gear. – Adjustable ladder harness system. Makes customizing the fit quick and easy – Lifetime manufacturer's warranty.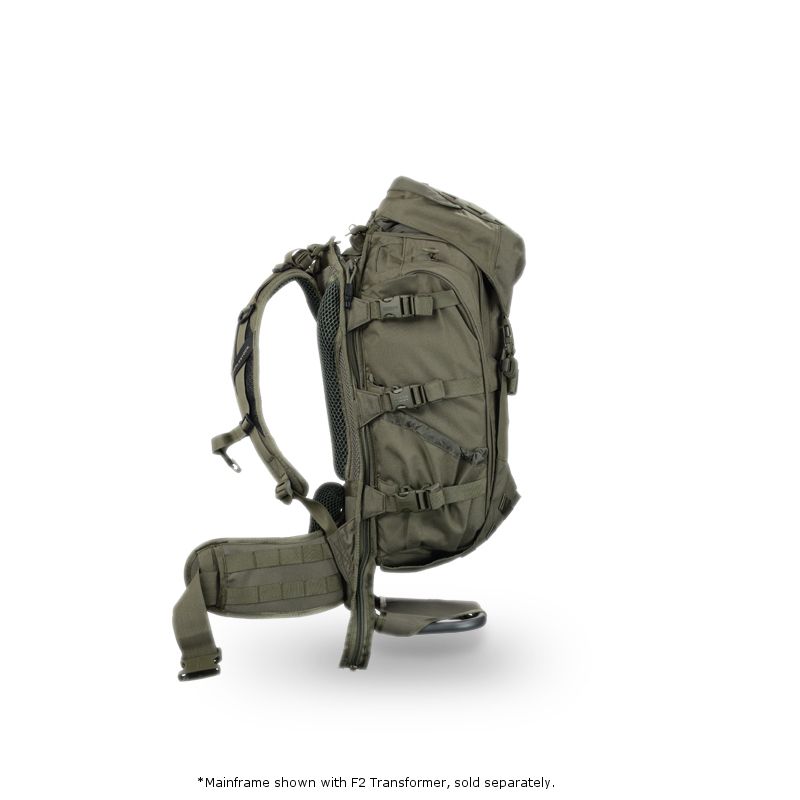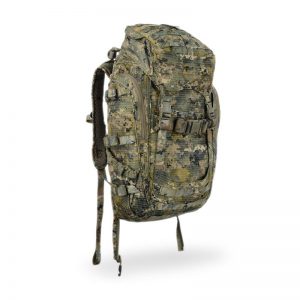 Transformer Pack Features: – (6) Side compression straps. When combined with the Mainframe pack these straps will compress and hold quarters, duffels, and any other gear you need to carry. -Long side pockets. Big enough to hold 3L hydration systems and spotting scopes. -Front compression straps. Actual Weight = 4 lbs, 4 oz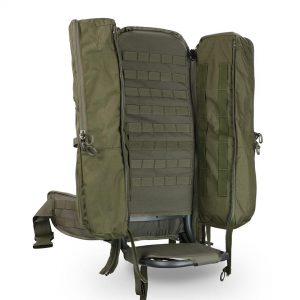 Batwing Pouch Features:
Wrap-around zipper for access
Internal hydration sleeve
External tuck-pocket
Webbing loops running down the backside that give you the option of hanging the Batwing on your Eberlestock packs grapple straps
For as little as $12 a day you can bring the Ultimate Eberlestock Combination Package on your next adventure. You won't be disappointed with the quality you've come to know and love from Eberlestock. This pack is lightweight, comfortable and has everything you need to get your where you're going.
Backpack Rental Includes
Our Backpacking Package rental includes: (1) Eberlestock Mainframe Pack in Mountain Camo Color (1) Eberlestock Transformer Pack in Mountain Camo Color (2) Batwing Pouches
Renting is Easy!
Choose your dates. Add the product to your cart. Choose your shipping type at checkout and we'll ship to your door. When you're done just put the gear back in the box and put on the prepaid shipping label that came with your gear and drop it off at a ship center. It's that easy!