Camping and Backpacking in Durango
Camping or Backpacking in Durango, Colorado?
Here are some useful tips and general information about Durango, Colorado
Durango can cater to every adventure lover's need. With the proper camping gear rentals, you can go backpacking and experience the raw beauty and thrilling adventures that Durango offers.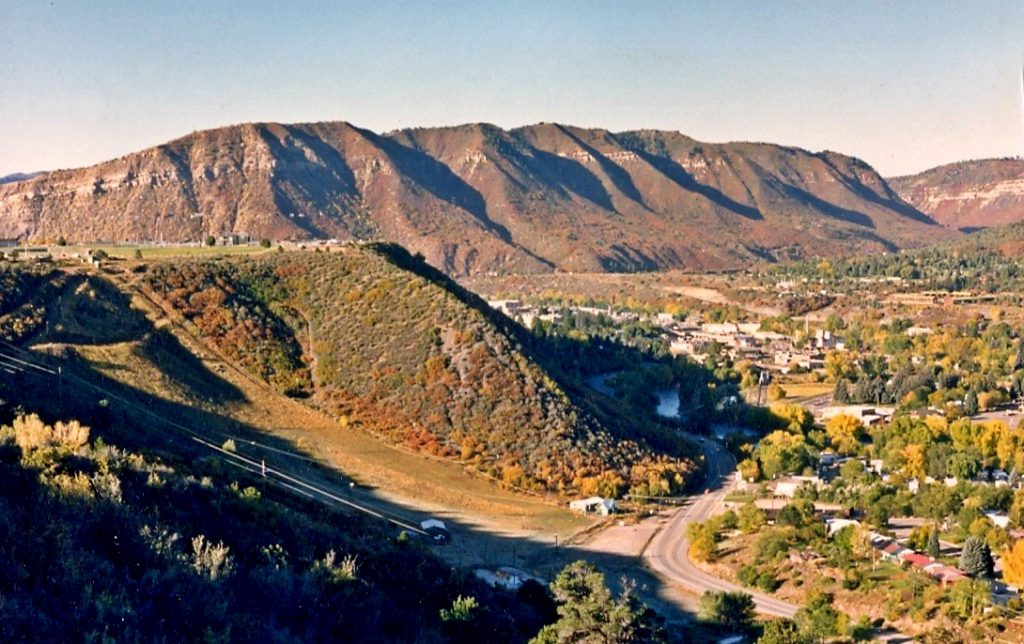 Durango offers something for everyone. Major attractions include ski resorts, the Rocky Mountains, Jeep rentals, river rafting, RV parks and; campsites.
Hiking in the forests and pitching your tent by the riverside in Durango is a unique experience. You can rent one of our tents here
You have the option to choose from a lot of scenic destinations such as:
But don't forget: For any camping getaway, it's important to have the right gear. You don't want to find yourself in a situation where your pop-up tent gets blown into a river because you forgot to bring tent poles. 

Camping Gear Rentals and a Perfect Camping Trip
Depending upon your experience, the gear you have on hand will enhance your experience and help you deal with tricky situations.
Don't worry if you don't own the right equipment. Thousands of hikers and campers choose to rent camping gear because of its affordability and practicality.
Proper rental camping gear will:
Protect you from the elements

Reduce the weight you carry on your back

Save transportation and storage costs

Help you explore new possibilities without having to buy the gear
Renting camping gear gives you great flexibility. Don't need something? Then don't rent it. It's that simple.
While seasoned hikers prefer the challenges of the wild and prefer to travel as light as possible, amateur and hobby campers don't hesitate to fully equip themselves when they enjoy a few days away from routine life.

Backpacking Is the Way to Go
For backpacking, all you need to do is rent a backpack, throw in the essential gear and food, and you're ready to spend your weekend in the forest by the lakeside. Being minimal is the way to go.
Backpacks come in all shapes and sizes and are designed to accommodate different amounts of camping gear. Don't have a backpack? Just rent one.
Make sure you rent a comfortable backpack that can fit all the gear you need. With Check Outside's expert guidance, you can find the perfect backpack designed for your needs.
You can try out different backpacks before you commit to one.
Experience Durango with rental camping gear and a backpack
Camping gear and backpack rentals are the best way to gear up for camping trips at a minimal cost and stress. Our gear is regularly maintained and undergoes routine check-ups. You can depend on our gear with whatever you face in the wild, be it navigating through the forest, facing a bad storm or just hiking your favorite trails.
Camp beside the Animas River and marvel at the towering Ponderosa Pines. Durango offers a scenic escape from the bustle of the city and ample options for camping.
Make your life easier for your next camping trip, just rent our camping gear. Keep it until you need it and return when you are done.
Durango, Colorado is inviting you for a visit and remember to Check Outside!
Related posts
Renting Camping Gear Let's imagine that you're going on a vacation. The chance to take a trip does not come up all that often, so you rent a vehicle to get you where you need to go. You wouldn't buy a new car just for the occasional trip, right? In the same fashion, if you…

Big savings on your favorite outdoor gear. Shop small, save big. Support a Small Business Kelty Bestie Blanket $23 The Kelty Bestie Blanket is perfectly sized for lounging around the campfire or for warming up with a good book Insulated with Cloud loft, this blanket will be sure to keep you and your besties warm Stuff…