Big savings on your favorite outdoor gear.
Shop small, save big.
Support a Small Business


The Kelty Bestie Blanket is perfectly sized for lounging around the campfire or for warming up with a good book

Insulated with Cloud loft, this blanket will be sure to keep you and your besties warm

Stuff sack includes a handle for easy transport to your cozy moments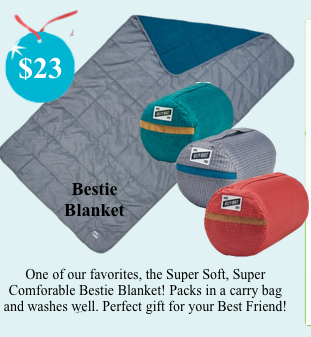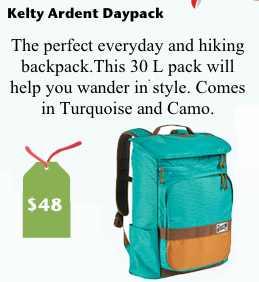 With everything you need to wander in style, the Ardent leaves nothing to the imagination. Air mesh/EVA shoulder straps and back panel are in place to keep you cool when the going gets hot. A large u-zip main opening and a 30 L volume ensure no essentials are left at home. Padded, externally-accessible laptop and tablet sleeves keep you up with the times regardless of where you are in the world while sleek, contemporary design will keep you popular at parties.
What happens in your Cabana, stays in your Cabana.
Now you've scored the privacy and comfort for day-long play. Our updated Cabana sets up like a breeze, so your crew can come and go as they please. The movable front wall and window covers toggle up and down to go with your preferred air flow.
---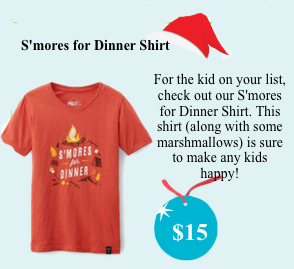 Sweeten up the family camping trip with the kids' S'mores T-shirt, repping a dinner menu the whole family can get behind.
Stay chill wherever you go. The Kelty Folding Cooler collapses for storage and unfolds easily for picnics, beach parties, and epic road trips!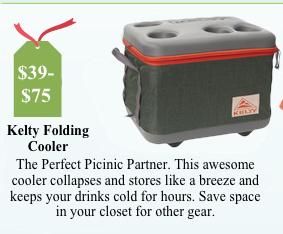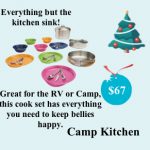 It's been a big day: you set up a tent, played hard AND kept track of the kids. Now our Camp Kitchen is here to help you make tasty grub for the whole crew—without killing the cargo space in your vehicle. The Camp Kitchen is an essential set of stainless steel pots/pans and durable recycled plastic plates/bowls. It's designed to store small, work smart and eat big—with sturdy folding handles, and color-coded dishware for each family member.
Got a friend or family member who's into everything? If you can't decide which outdoor passion to fuel, a gift card unlocks tons of gear and rentals from tons of brands—let them choose their own adventure!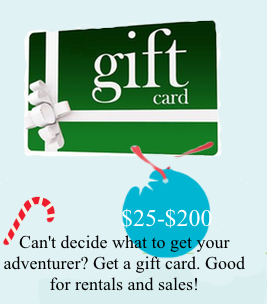 Wishing you a great Thanksgiving from our family to yours!
For more info on Check Outside, our rentals and sales check out our website www.checkoutside.com
Related posts
To reach the beautiful scenery of Emerald Lake Colorado, you will need your hiking boots! This article reviews what you need to know about camping in Emerald Lake. You will know how to plan your visit to one of the country's most beautiful forests. The lake is located 10 miles from the Pine River Trailhead…

Renting Camping Gear Let's imagine that you're going on a vacation. The chance to take a trip does not come up all that often, so you rent a vehicle to get you where you need to go. You wouldn't buy a new car just for the occasional trip, right? In the same fashion, if you…