Rent Your Digiscoping Essentials for Your Next Outing
Renting Digiscoping Gear
The number of smartphone users in the world today is estimated to be somewhere between 2 and 3 billion! Yes, that's a billion with a B! Each one of those phones is equipped with an HD digital camera. With this in mind, it's not hard to imagine why the world is obsessed with photos and social media. Chances are that your cell phone has become your go-to camera, your way to capture and share everyday moments, video special events, and maybe even edit your content.  
Unfortunately, as great as smartphone cameras have become, they still fall short when it comes to telephoto capabilities. Phone manufacturers are limited when it comes to lens sizes and optical zoom in a device designed to be lightweight and compact enough to fit into your pocket. Fortunately, an option exists to pair your phone with some great optics, without outright buying a camera for these types of photos. Digiscoping is a fantastic way to utilize your existing smartphone camera coupled with the quality optics to capture amazing pictures and video from afar.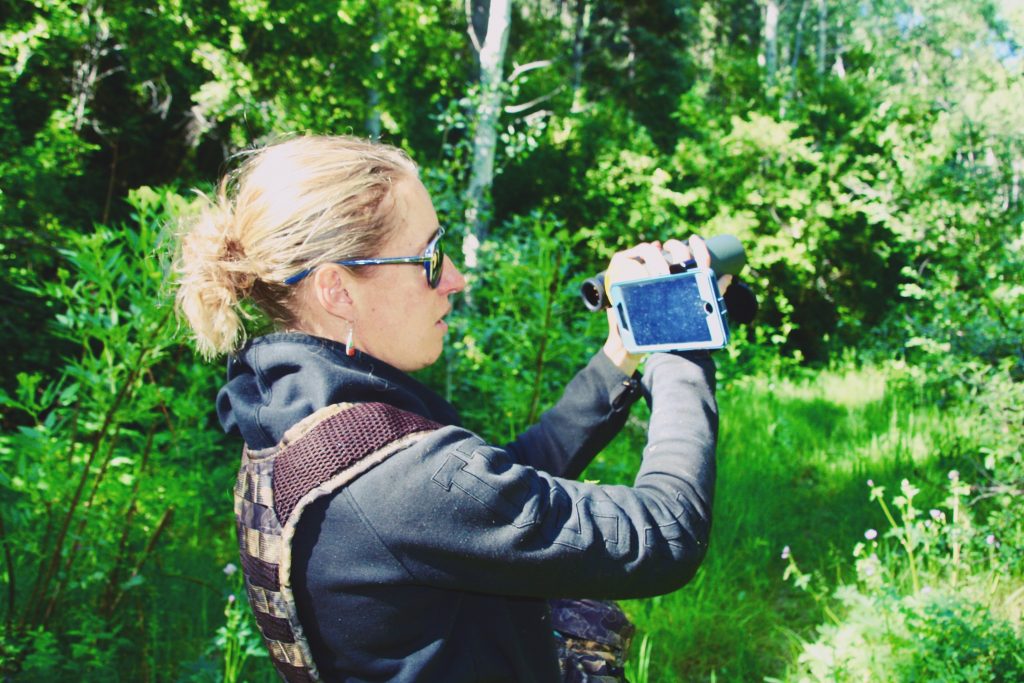 Why Digiscoping
By utilizing top of line spotting scopes and binoculars from worldwide optics leaders like Sworovski, and a universal cellphone-to-optics adapter like Phone-Skope, a host of options is available for photography and video! Capturing those distant shots of wildlife across a meadow on a family vacation, capturing different species of birds you might see while in a new state, or simply looking at distant objects easier without straining to look through the scope is an instant reality with a digiscoping setup. Ideal for birdwatching, wildlife photography, and even landscape shots; adding digiscoping to your toolkit is the perfect fit. Digiscoping gives you the flexibility to utilize your smartphone camera to get quality pictures and video and capture the moments that are otherwise out of reach.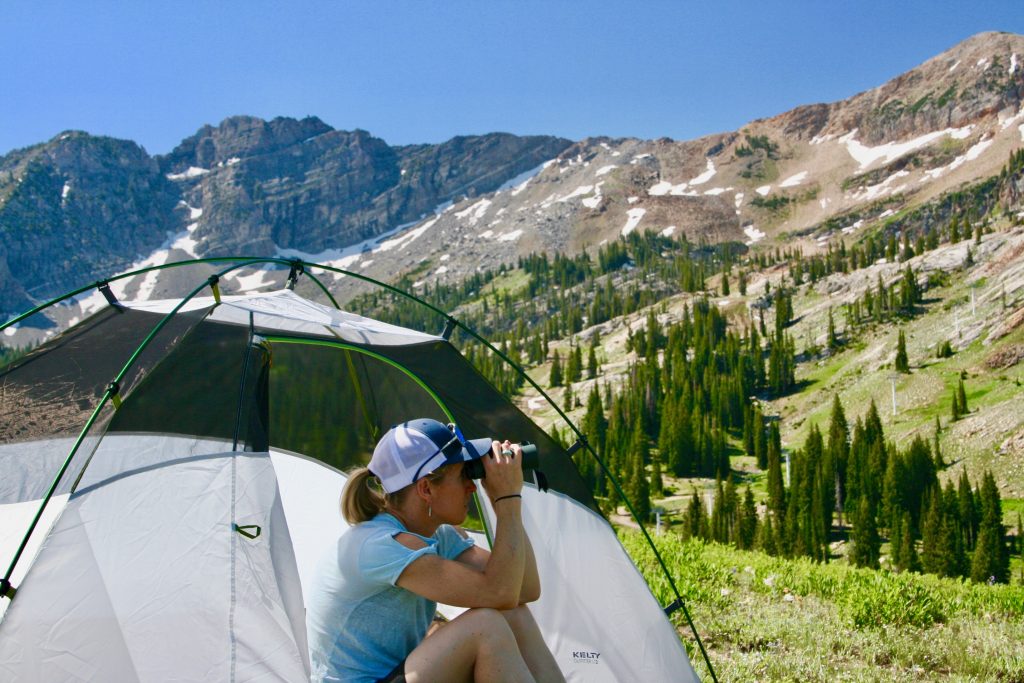 What About Your Budget?
Quality camera and optics equipment is not budget friendly. Single lenses, binoculars, or spotting scopes can cost well over $1,000 for just one lens. For most applications, purchasing a high end camera with long reaching quality lenses just doesn't make sense when it comes to family moments and amateur/entry level photography.  For example, certain Canon lenses can sell for over $5,000 retail for great images, and consider this price does not include the camera body! Check Outside with their convenient digiscoping rental program and Digiscoping Gear Package makes it economical and easy to get the gear you need, when you need it. At just $155 / week and $22 / day after that, it's easy to see savings compared to purchasing. By utilizing the camera in your pocket, equipped on your smartphone, teamed up with the Check Outside Digiscoping package, you can capture millions of moments to last a life time! You could rent for 8 weeks or more before even coming close to the same investment as a new camera with just a kit lens! That's a lot of trips/vacations, probably more than what you could fit in one year.
How Does Digiscoping Work
The folks at Check Outside couldn't make it any easier to get you into digiscoping! Their Phone Skope Swarovski Spotting Scope Package includes everything you need for digiscoping except the camera on your phone. The package includes 1 Swarovski 20-60X zoom spotting scope, 1 Universal Phone Adapter for Swarovski scopes, and 1 tripod. This package can be used universally with any modern smartphone and allows you to take pictures and video of whatever you are viewing through the spotting scope. Jump on the website, enter in your dates, and the products will ship with a prepaid return shipping label enclosed!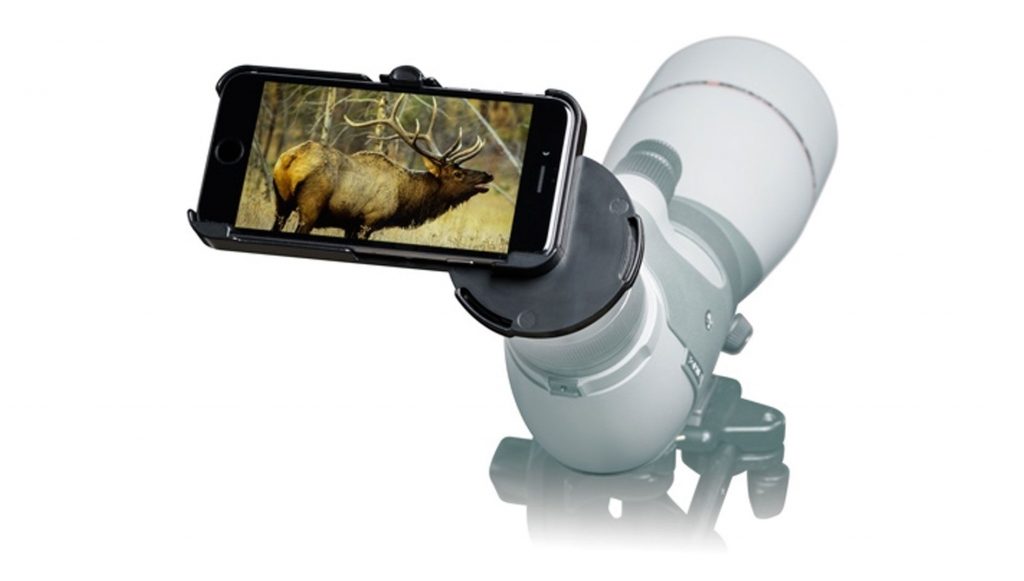 Would binoculars make more sense for your event or trip? Attending a large sporting event, hiking and/or bird watching, or touring a national park?  Binoculars might be better while your on the move instead of a spotting scope. You are in luck! The guys at Check Outside have a Phone Skope Swarovski Binocular Package just for you. The binocular package includes 1 Swarovski 10X42 pair of binoculars, 1 Universal Phone Adapter, and 1 Binocular tripod. The Phone Skope Swarovski Binocular Package is a great option if you're needing a clear and crisp pair of binoculars and want the ability to capture pictures and video of the same image you are viewing through the binoculars.
Give Digiscoping a Try
The way we capture, share, and store images has changed drastically over the years, and the amount of digital image data created every day is staggering! Equipped with high speed processors, high megapixel cameras, and access to multiple storage platforms; smartphones are amazing tools for capturing family events, sporting events, and outdoor adventures. Utilizing digiscoping and universal adaptors coupled with the highest quality spotting scopes or binoculars gives you the ability to extend your photography range. Creating amazing content with just a smartphone camera has never been easier!