What Do I Need to Know About Camping at Emerald Lake Durango Colorado
To reach the beautiful scenery of Emerald Lake Colorado, you will need your hiking boots! This article reviews what you need to know about camping in Emerald Lake. You will know how to plan your visit to one of the country's most beautiful forests.
The lake is located 10 miles from the Pine River Trailhead in the Weminuche Wilderness. Camping is an amazing opportunity to experience nature in the 500,000 acres of the Weminuche Wilderness in Southwest Colorado. It is located at an elevation of approximately 10,000 feet above sea level. If you need to rent camping equipment for your trip to Emerald Lake, then click here!
It is important to help protect the Wilderness by planning, complying with regulations, and cleaning up after yourself.

Hiking to Emerald Lake
The only way to reach the lake is by taking a 20 mile round trip hike. The trail is easy both for beginners and experienced hikers, but you'll have to be prepared for the 2,000 feet vertical climb up the trail.
Need Trekking Poles? No problem. Rent or Buy Trekking Poles Here!
The best time of year to make this hike is from June through October. The peak season is during the summer, which means you will need to reserve your campsite in advance and plan to rent camping gear.
Through the hike, you'll enjoy seeing the dense forest, alpine meadows, and various streams. Dogs are allowed on the trails, however, you will need to leave your mountain bikes and motored vehicles behind.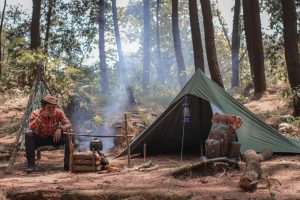 Camping at Emerald Lake
There are no campsites at Emerald Lake, but there are many options for camping in the area. A popular site is the Glacier Basin Campground that features a public shuttle that takes you between the campsite and the Emerald Lake Trailhead located several miles away.
What to Take With You
Camping at Emerald Lake Colorado is filled with wonders. You will have an opportunity to see a diverse collection of wildlife. Rent bird watching scopes to catch a glimpse of the variety of birds that Colorado hosts being among the top ten states with the biggest bird lists.
Camping Equipment
Camping is a lot of fun as long as you're well-prepared. You will be able to rent all the camping equipment necessary for your trip. To rent camping gear is one of the easiest ways to prepare for the trip without purchasing items you may not need later.
One of the most important items of your trip is the tent. Consider how many people are traveling with you and what features you desire. Rent a camping tent that provides enough room for you to sleep comfortably with features such as vents and weather protection.
Besides planning to rent a camping tent, another consideration is to rent a backpack for camping. You will be surprised at the helpful features a camping backpack has compared to a regular backpack.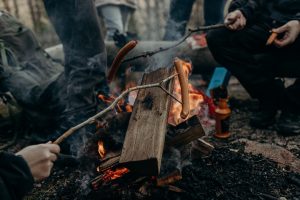 Since you will be hiking a lot of miles, you will want to have the best gear that keeps you safe and comfortable. That's where CheckOutside.com comes in! You will be happy you decided to rent a backpack for camping that is specially designed for these types of trips.
Finally, pack enough food and emergency equipment because although the area is heavily monitored by rangers, you must be prepared.
Final Thoughts
Camping at Emerald Lake Colorado is a memorable experience that you'll be happy to cross off your bucket list. Rent camping gear to make everything as convenient as possible. Be well prepared to see the Colorado wilderness at its finest, and remember to rent bird watching scopes!
Whatever activities you choose, be sure to prepare well for your Emerald Lake Colorado trip. Staying informed of the latest updates in the area will ensure a fun and safe trip. Happy trails!